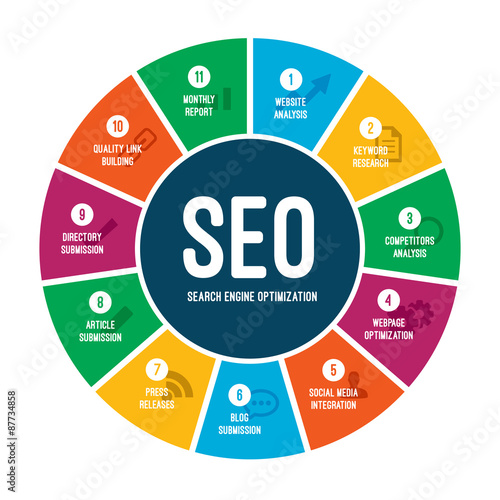 The decision of hiring an SEO agency for your digital marketing services might seem complex and daunting on its own. Couple that with your lack of knowledge and experience and you will find yourself to be dealing with a very sticky situation.
So, while it might seem ideal to let go of the entire thing altogether, you know this is something which would not work well in the context of your business. On the other hand, you might be thinking of doing the SEO of your company on your own. But due to time constraints, you think that it would be a better option to hire an expert in this area.
Therefore, to ensure that you are indeed making a good and rational decision at the end of the day, it would be important to ask a couple of questions to your potential candidate. This would allow you to evaluate if they would indeed be a perfect fit for your company or not.
Can I see your list of current and past clients?
To determine or have an idea about the skills and capability of a search marketing agency, the most effective indicator would be looking at their client portfolio. In doing so, it is important to look at both the current and past clients. The testimonials of the past clients will allow you an insight into their policy and approach towards doing business along with some of their more admirable traits. On the other hand, the present projects would allow you to understand the kind of work that they usually seem to engage in. This would allow you to understand if they are indeed suitable for your company and its needs or not.
How do you intend to improve my SEO rankings?
While being on the topic of SEO, it would also be a good idea to know about the different techniques that would be employed to improve your search rankings. If there are some terms that you do not seem to understand, take up the courage and ask questions regarding it. This is because this might be one of the only opportunities that you get to have all your confusion cleared.
Do you adhere to the guidelines which have been outlined by the search engines?
When looking for an SEO company for digital marketing, it is crucial that you look for one who employs ethical practices throughout. This will not only ensure that the traffic is being generated organically, but also give you your peace of mind that you would not have to face any trouble with the law.
Will you be able to ensure that my website enjoys number one rankings?
If you find any company saying yes to this question, then the first thing that you should do is turn around and run in the opposite direction. This is because even though Virtual Heroics – Brooklyn SEO is highly effective, there is no company that would be able to guarantee you with number one rankings.
So, by asking all these important questions, you will be able to understand if you are indeed making the right decision or not at the end of the day.